5 Ways to Maximize Your Brewery's Potential During Coronavirus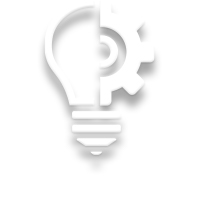 Now that most states are mandating social distancing measures to prevent the spread of the coronavirus, it can be extremely difficult to know how to adjust production schedules to match unpredictable demand over an impossible-to-predict timeline. Though business may be slow, many breweries are experimenting with new ideas and approaches, both to give their customers what they want right now and to position themselves for success once social distancing measures are lifted. Further, to find a silver lining, this is a perfect time to do some serious preventive maintenance (PM) on equipment.
Cans and Crowlers Over Kegs
The first thing to know is that while kegs aren't moving at the moment, package sales are actually performing very well. Nielsen reports that off-premises sales of beer (not including FMBs or seltzers) grew 8.1% the week ending March 14, 2020, over the same week one year ago, with independent crafts up 17%.
You'll likely want to sell off any existing kegged liquid by using it to fill growlers and crowlers to sell to-go or for delivery, if your state allows it. (Many breweries are choosing to fill only their own growlers, and while the nation's supply of crowlers ran low in March, Ball, the only company to manufacture them, is increasing production significantly.)
The majority of brewers are canning or bottling everything they make from now until the government gives bars, restaurants and taprooms the all-clear to re-open and they've talked to their distributors and/or accounts to determine their needs going forward. As drinkers stocked up on bottles and cans in March, a sizable number bought 12-packs and cases instead of six-packs, so consider packaging in larger formats than usual, if possible.
For those without their own canning lines, mobile canning operations are doing everything they can to help breweries make the most of their production capacity. "We pride ourselves on being the canning infrastructure for our customers, but we've never felt this responsibility more than we do now," said Roger Kissling, VP of Sales & Customer Management of Iron Heart Canning. "There certainly has been an increase in inquiries from breweries of all sizes, but the types of requests are all over the map. What started out as a sprint at the beginning of this crisis has turned into a marathon, and like our customers, we've gotten used to the new reality. Fortunately, our industry is very resilient, and we hear many great stories about the end customers' loyalty and support for their favorite brands through this difficult period."
Joel Mcginnis, COO of Midwest Mobile Canning, agrees that the service requests vary a lot: "Some breweries have postponed dates, while others have picked up slots. As far as we're concerned, it's largely 'business as usual,' and we see this as a potentially positive sign for the industry."
What Kind of Beer Should You Make?
A lot of breweries report a massive reduction to their IPA allotments. While some are continuing to brew their fan-favorite IPAs for quick consumption, this style's short shelf-life makes it a risky bet for package stores that don't know how to forecast demand at this unprecedented time.
Rather, these brewers are typically using their tank downtime in two ways: brewing lagers and brewing big beers, particularly barleywines. Brewers favoring lagers say they're taking advantage of their empty fermenters to rest lagers, which they normally forgo in favor of fast-fermenting ales. As for big beers, because brewers don't expect to sell their usual quantities of usual styles for at least the next few months, they're comfortable brewing beers they can age and sell for a pretty penny in a few years.
Brewing for the Greater Good
Though this crisis doesn't appear to affect the food supply, some brewers are canning water to donate to anyone in their respective communities who needs it.
Others are giving their unsold beer to distilleries so that distillers have the ethanol they need to make high-proof alcohol for hand sanitizer that they then donate to local health-care providers.
Collaborate with Other Breweries and the Brewing Community
Now more than ever is the time to collaborate with another brewery or breweries. You can develop a recipe virtually and split the cost of ingredients. Each brewery can make its own version or brew at one location (practicing social distancing, of course). The endeavor will generate good will and cross-promote all of the companies involved.
The first major such initiative comes from Other Half Brewing in Brooklyn, whose brewers have written an inexpensive IPA recipe and asked others around the world to make the beer, universally called "All Together." Other Half has enlisted affiliate companies to provide customizable label art for free and printing at cost. There's only one catch: Participating breweries must donate part of proceeds to local hospitality workers, which may include their own.
In Durham, North Carolina, eight breweries are collaborating to distribute beer with an "all together" spirit by gathering in one place (six feet apart) every Saturday where buyers can drive-through and have their selected beers dropped into the trunk of their stopped car. They can peruse the menu of available beers in advance on Facebook and pay touch-free via a mobile app.
"I was amazed at the local support that we have received. Customers lined up with a 20-minute wait in line and still tipped us all! What a great community we live in! Plus, the brewing community is working together like never before!" says Tim Harper, owner of Durham's Starpoint Brewing.
Brewery Inspection and Preventive Maintenance
Once production is underway, "This slow period or temporary shut-down should be the perfect time to do some 'PM' preventative maintenance," remarks Rick Laxague, a 20-year veteran of the three-tier system who advises Craft Beverage Consultants clients on sales, marketing, distribution and operations. "Most hot and cold side equipment is in daily or weekly use and CIP is done after use."
Laxague recommends starting by inspecting all of your equipment. Be sure to remember gaskets on manways, vacuum- and pressure-relief devices and hoses.
Then, he says, "Take inventory of 'parts:' tri-clamps and butterfly valves. Inspect the gaskets on them, too."
Next, perform any needed maintenance on your heat exchanger; glycol unit and all related pumps; walk-in compressor, keg-, bottle-, can and growler/crowler filler; any kegs you may own. If you use any of your stainless steel tanks for souring, consider re-passivating them to prevent corrosion while they sit empty. Check the rollers on your mill and CIP all necessary equipment on the hot and cold sides, plus any ancillary equipment you may not use every day.
---
The BrewMonitor System enables craft brewers to live-stream DO, pH, gravity, pressure, internal/external temperature and conductivity data to any smart phone, tablet or PC. It also sends instant alerts if a fermentation's metrics go out of range. It helps increase efficiency, save money, and improve batch-to-batch consistency.
---
About the Author
Tara Nurin is the beer and spirits contributor to Forbes, the drinks columnist for New Jersey Monthly, a co-host of the weekly What's on Tap TV show, and a writer for publications like Food & Wine and Wine Enthusiast. The certified beer judge teaches a for-credit university beer class and leads beer seminars for institutions like the Smithsonian. The former broadcast news reporter has won two first place awards from the North American Guild of Beer Writers, founded NJ's original beer education group for women and volunteers as the archivist for the Pink Boots Society for women in the beer industry. She's currently writing a book about the history of women in beer for publication in spring 2021.