Precision Fermentation at Craft Brewers Conference & BrewExpo America 2021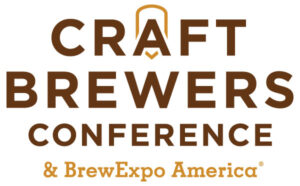 The Craft Brewers Conference (CBC) is back! Join us in Denver, September 9-12, 2021 at BrewExpo America, the largest craft brewing trade show in the US. The Precision Fermentation team will exhibiting in booth #3944,* and we're excited to see you there.
There will be requirements for attendees for health & safety, so please check the CBC website for more information. But, even with some limitations, it promises to be an informative and fun event. Stop by booth #3944!
See a live BrewMonitor demonstration.
Take home some free swag.
Enter for a chance to win a great prize.
Or, just stop by to say hello to the team! Here is a shot of our team at CBC (also in Denver) back in April 2019.
Please contact info@precisionfermentation.com if you'd like to schedule a meeting.
---
Learn more about BrewMonitor »
*Subject to change, based on COVID-19 conditions.