Press Release: Announcing BrewMonitor Integration with Beer30 Brewery Management Software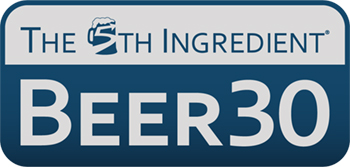 Precision Fermentation and The 5th Ingredient today announced the first available integration of real-time fermentation data with a brewery operations management system. Through this partnership, BrewMonitor will stream live, automatically sampled fermentation data directly into The 5th Ingredient's flagship brewery management software, Beer30. Now brewers can centralize all of your data in a single dashboard:
• Real-time fermentation data is displayed within your Beer30 interface: Dissolved oxygen, pH, gravity, pressure, ambient/fluid temperature, and conductivity.
• Automatic sampling replaces manual entries in Beer30, reducing the overhead of manual sampling, as well as potential errors and inconsistency associated with manual data entry.
• Easy access to both production histories and fermentation outcomes in one interface powers more complete production analyses. This enables your team to correlate detailed results from all brewery processes, at a single glance and with high accuracy, and helps ensure top beer quality, consistency, and profitability.
Special offer: 15% BrewMonitor discount for Beer30 customers. Ends May 31st.* Get started today! »
*Terms and conditions apply.