SEE YOU IN SAN DIEGO!
The Precision Fermentation team will be demonstrating the new BrewMonitor System in Booth #719.
Stop by to see how real-time, comprehensive fermentation monitoring can improve your product and your business.
And, leave your business card for a chance to win an iPad!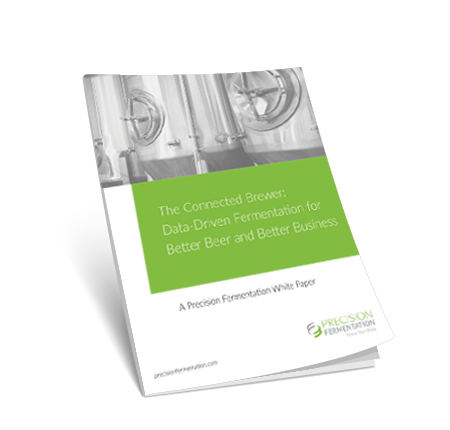 FREE White Paper


The Connected Brewer: Data-Driven Fermentation for Better Beer and Better Business

The craft brewing business has exploded over the past decade, and with so many new businesses comes challenges to continue growth amid increasing competition. Read this informative paper to learn how data-driven fermentation management improves product and business outcomes in a modern brewery, whether brewpub, microbrewery or regional craft brewer.
In this paper, you will learn:
How traditional, manual fermentation management impedes creative and efficient brewing.

What fermentation data a brewing software solution should provide to make informed decisions about current and future batches.

How streaming live data from your tanks empowers your brewing process: control, repeatability, efficiency, and production capacity.

The business benefits of real-time fermentation monitoring to help grow your business.