BrewMonitor: Real-Time, Comprehensive Fermentation Monitoring
Discover New Levels of Control and Success with Data-Driven Fermentation

The BrewMonitor® System, from Precision Fermentation, is a real-time, end-to-end fermentation monitoring and analysis solution, that is purpose-built to enable brewers to increase quality and profitability through greatly enhanced fermentation-process control. The BrewMonitor System brings the "Internet of Things" (IoT) to the brewing process by collecting fermentation data from your existing tanks, and streaming it to your PC, tablet or smartphone, in real-time.
The BrewMonitor System's pre-built dashboards transform your fermentation tanks into a powerhouse of insight that finally puts brewing control into your hands – ensuring brewed-product quality, increasing your production options, and saving you time and money.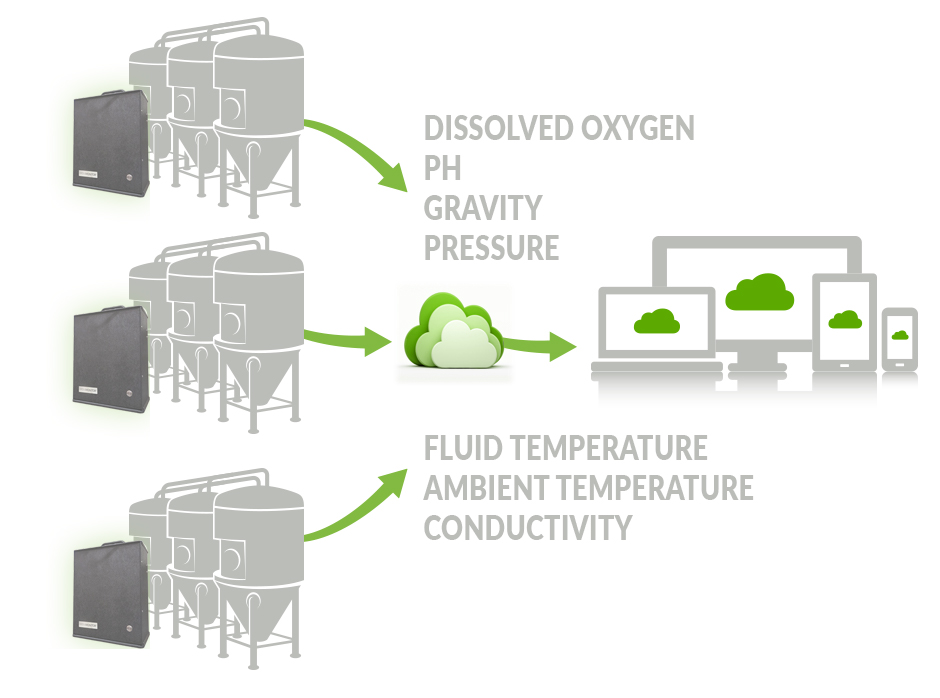 The BrewMonitor System: Comprehensive fermentation data streamed to any device.
BrewMonitor Sensor Hub
Proprietary device (patent pending), connected to each existing fermentation tank
High-density sampling
Multi-sensor array reports real time data via cloud
Automated cleaning

BrewMonitor Console
Monitor real-time data remotely:

Dissolved Oxygen
pH
Gravity
Pressure
Fluid Temperature
Ambient Temperature
Conductivity

Access fermentation status anytime, from any web-enabled PC, tablet or phone
Automatically triggered email and/or text alerts based on custom thresholds, notifying about problems
Easily track batch-to-batch consistency with comparison and benchmarking tools
Instantly assess yeast vitality with user-friendly comparative analytics
Fully SaaS-based – no software to install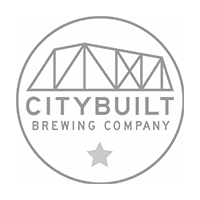 "Detecting problems earlier with BrewMonitor can save us up to a couple of days in tank time. And this is really important to us because every day and hour matters."
Rob Qualls
Head Brewer, City Built Brewing Company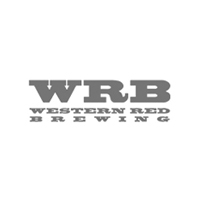 "No more Saturday and Sunday gravity readings! BrewMonitor really has saved me a ton of time. Now it's pretty rare that I run to the brewery on a Saturday or Sunday at all, so that's my favorite thing."
Denver Smyth
Owner/Head Brewer, Western Red Brewing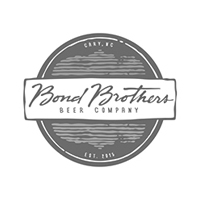 "A lot of the nuances of keeping a flagship beer 'on-brand' heavily depend on how consistent you can be…. Overall, it's about hitting the same numbers at the same times. If you do not have real-time fermentation data, then you're always going to be shooting in the dark."
Whit Baker
Brewmaster, Bond Brothers Beer Company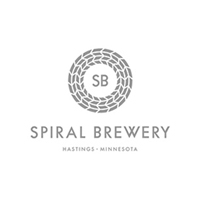 "Seeing past fermentation results side-by-side with BrewMonitor really helps with dialing in our core brands. Unexpected benefit – I'm actually getting more sleep since I can see that my fermentations are on track instead of the worry keeping me up at night."
Luke McGuire
Head Brewer, Spiral Brewery
"What I really love is that with BrewMonitor I can just pop up my phone anytime and see what's happening with my fermentation. Watching the gravity trends is really important to me, plus monitoring pH and fluid temperatures — it is all so helpful. BrewMonitor is just a great tool for what I do."
Rob Qualls
Head Brewer, City Built Brewing Company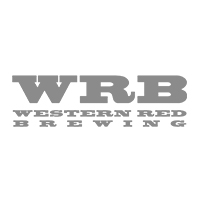 "When you start getting maxed on production, one or two days of additional tank time can be a lot. At the end of the year this adds up to an additional full turn in a tank. And that's a huge deal, really. That's probably the biggest production bonus that I've seen. If BrewMonitor can help me push an extra batch per year from a tank, that's a thousand gallons of beer, which is about $20,000, wholesale. That's a big number for us."
Denver Smyth
Owner/Head Brewer, Western Red Brewing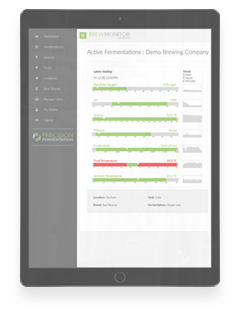 Data That Matters
• View all active fermentations, from multiple locations, in a single dashboard
• Get instant insight about any parameters that are out of range
• Set your own thresholds per fermentation
• Receive automatic alerts about problems, via email and text
...At Your Fingertips
• Get a graphical start-to-finish view of your fermentations from continual sampling
• Replace traditional "snapshot" view with a more complete view based on empirical data
• Use real-time data to analyze, compare and benchmark results
• Expand quality control processes to improve outcomes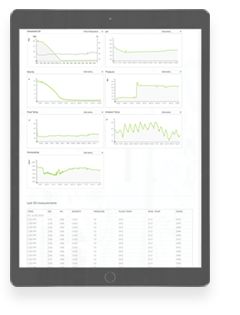 Quality Control Processes, Simplified.
Get immediate, actionable information to inform your most important production decisions:
• Batch-to-Batch Quality Analysis helps easily ensure consistency and improve the quality of your operational processes.
• Yeast Vitality Trends accelerates yeast vitality assessment for more timely repitches, prevention of stalled fermentations and more, saving time and cost.
• Set custom alert thresholds, per fermentation and for each measurement, to receive the most relevant alerts about problems
• Replace traditional "snapshot" sampling with exponentially more data: ~1,000 data points per day
• Enter and save manual measurements together with automatic readings for centralized storage and full analysis of all data sources
• Expand quality control processes to improve outcomes, save time and reduce costs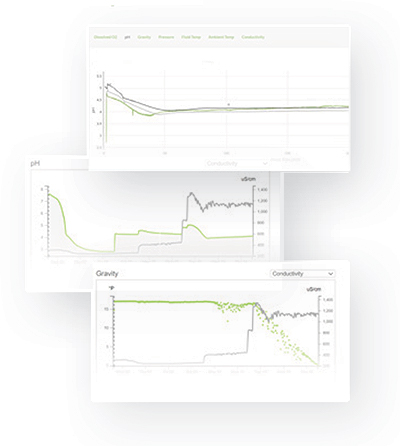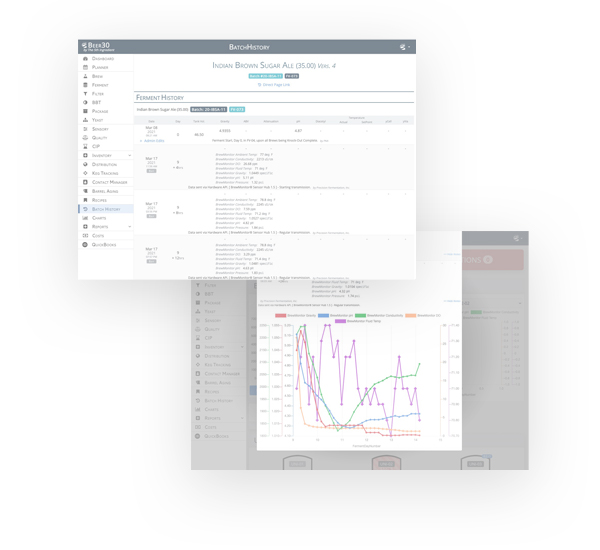 New! Beer30 Integration.
Add BrewMonitor's automatic sampling and real-time fermentation data to your management strategy. Beer30, from The 5th Ingredient, is one of the top brewery operations management solutions available, and now you can centralize all of your fermentation data in one single dashboard with the new BrewMonitor integration.
• Live-streamed fermentation data is displayed directly in your Beer30 interface: Dissolved oxygen, pH, gravity, pressure, ambient/fluid temperature, and conductivity.
• Automatic sampling replaces manual entries in Beer30, reducing the overhead of manual sampling, as well as potential errors and inconsistency associated with manual data entry.
• Easy access to both production histories and fermentation outcomes in one interface powers more complete production analyses. This enables your team to correlate detailed results from all brewery processes, at a single glance and with high accuracy, and helps ensure top beer quality, consistency, and profitability.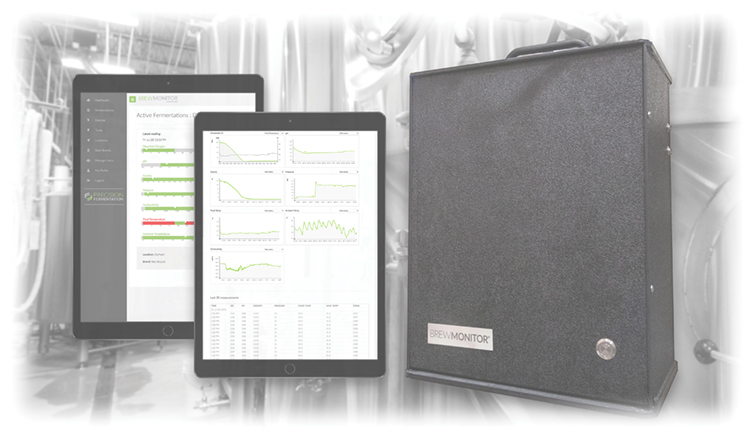 BrewMonitor Sensor Hub
Power: 110 VAC
Filter: Low-profile, external filter
Dimensions:  10" wide x 13" tall  x 8" deep
Weight: 14 lbs.
SmartClean software-driven cleaning process: Use supplied BrewMonitor Sensor Hub Adapter and approved chemicals
BrewMonitor System
Internet connection: Broadband recommended (not required)
WiFi: Open network or password-only accessed network required
Web browser: HTML 5-compatible, JavaScript-enabled
Download BrewMonitor Product Sheet
Solve Brewing Problems
Fermentation failures

Demand outstripping production

Quality control issues

Ensured consistency and reproducibility

Shrinking profits

Lack of data
Increase:
Consistency

Reproducibility

Efficiency

Profitability
Avoid:
x Major capital investment
x Additional labor
x Equipment purchases
x Facility expansion
Unparalleled Fermentation Insight. Amazing Beers.