Water Chemistry for Brewers: How Climate Change Is Changing Your Water Chem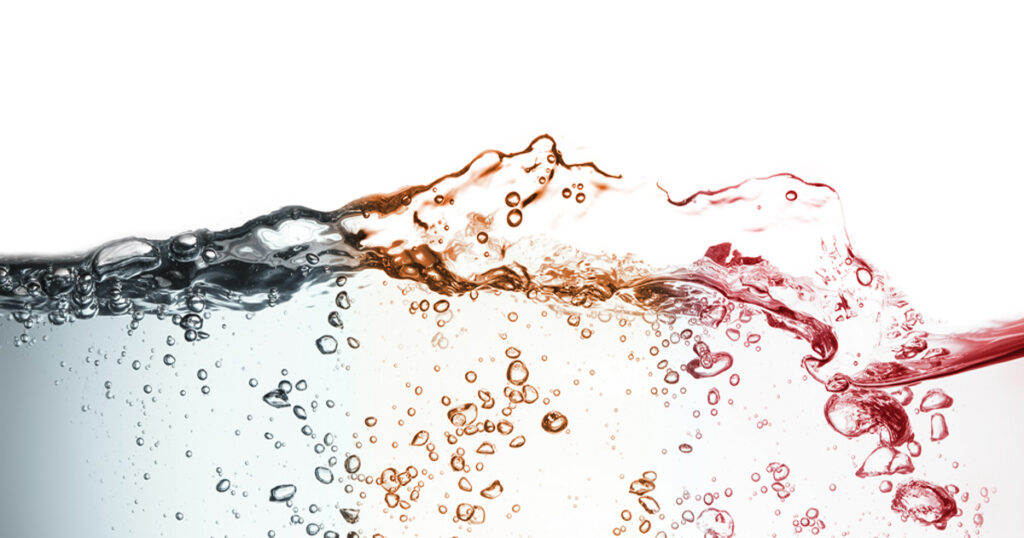 This is the fourth installment in an article series discussing water chemistry information and best practices for brewers.
Read the first article, "Water Chemistry: What Every Commercial Brewer Needs to Know" here »
Read the second article, "Water Chemistry for Brewers: Creating Classic European Beer Styles" here »
Read the third article, "Water Chemistry for Brewers: Hype Beer Styles – Juicy/Hazy IPAs and Pastry Stouts" here »
---
In February 2022, the British journal Nature Climate Change published a startling report. The western United States, it said, is experiencing its worst drought in 1,200 years. The mega-drought has not only lasted more than two decades but covers 95% of the west. Brewers from Colorado to Wyoming to California are watching nervously as the problem grows more acute.
"Last summer Jackson Lake was drained to 20% of capacity to alleviate the pains of farmers, and the entire west is getting a very bad snowfall year," says Sean McClurg, lead brewer at Roadhouse Brewing in Jackson Hole, Wyoming.
By the beginning of March, when most of the season's snow should have already fallen, it had snowed 244 inches in the ski destination, not too much more than half the average winter total.
"Every mid-to-late May the Jackson Lake dam gets opened up to flush out sediment, but the less water we have the less capability we have to do that," he says.
Even in a normal year, routine or seasonal changes to the amount of snowmelt and rainfall can alter the chemical composition of almost any brewery's water supply. Municipal authorities might unexpectedly switch or alter the blend between sources to accommodate fluctuations; a robust snowmelt might send elevated quantities of sediment downriver; or salt on snowy roads might wash into a tributary, causing a spike to the amount of chloride it contains.
In Jackson Hole, McClurg says, spring's melting snow pack sometimes adds slightly higher levels of calcium, gypsum, and magnesium to the Snake River aquifer that feeds its seven municipal source wells; former Anheuser-Busch assistant brewmaster Mitch Steele remembers the high variability in sodium, calcium and chloride out of the Mississippi River in St. Louis.
But climate change, particularly as it relates to the rising temperatures that lead to less precipitation and more evaporation, threatens to bring far greater instability to the brewing process.
Higher Temperatures and Lower Water Supplies
Steele, who spent a decade as brewmaster at Stone Brewing outside San Diego, says most of Southern California's water blends Colorado River water with Sierra Nevada mountain snowpack transferred via the California Aqueduct. Extreme drought conditions in California results in suppliers upping the blend percentage from the Colorado River, which picks up a large quantity of minerals as it travels the long distance.
He says, "We would see variations of 100-150 ppm hardness to over 400 ppm. Stone had one reverse osmosis system when I started and that pulled enough calcium out of the water to bring it back to levels good for brewing. Then when we had extreme droughts we put another one in because it created a logjam."
Increasing Water Chemical Consistency by Building Communication
The Brewers Association's supply chain subcommittee is preparing a report that encourages brewers to become more proactive about monitoring their water chemistry by purchasing a relatively cheap test kit. At his current brewery, Atlanta-based New Realm Brewing, Steele uses a LaMotte brand product that costs around $200 for a year's worth of tests.
The BA's recommendations will also steer brewers to increase beer quality and consistency by fostering a relationship with their water authority – inviting representatives for a tour and explaining how mineral content can impact a brew. This, in an effort to get the authority to warn brewers before they alter the blend of water sources, which often have different chemical makeups.
"We'd notice that parts per million of sodium bicarbonate would be super high because of a change in the water table caused by drought, and in recent years all of a sudden our manganese levels go up," says Richard Norgrove, Jr., co-owner of Bear Republic Brewing in Sonoma County, California. "Eventually, because we built a partnership with the city, we started getting calls saying, 'You might not want to brew tomorrow.'"
Steele advises tenacity in fostering this type of communication.
"At Stone it took us years to get to that point," he says.
Controlling Growth by Controlling Water Supply
A relationship with municipal leaders can help mitigate other water-related issues.
A community that lacks sufficient water may be loathe to approve permits for construction or expansion, as Richard Norgrove, Sr. found out decades ago when he decided to remediate one well and fund two new ones for the city of Cloverdale, California, which initially proclaimed itself disinclined to permit an expansion to Bear Republic before officials could add appropriate infrastructure.
"The city didn't have it in their budget so my dad literally went down there with a check and said, 'I'm going to pay for the wells because you're holding up business,'" says the junior Norgrove.
Norgrove notes that today many California cities require breweries-in-planning to pay fees based on estimated water usage, and Charlie Hoxmeier, chief brewing officer for Gilded Goat Brewing in Ft. Collins, Colorado, says distributing water between burgeoning municipalities at varying distances from the Colorado River creates a dilemma for users and water managers.
"We (at the brewery) have pretty reliable access to water because we're at the source, but a large proportion of our water gets sent to other communities downstream, and between the increasing likelihood of poor snowfall years and rapid population growth, it's probably the biggest hurdle we have in maintaining our source water and the health of our local watershed," he says.
Replenishing the Fresh Water Supply with Desalination
Norgrove says he expects Northern California will soon have to follow its southern counterpart's lead in drawing and desalinating seawater to quench the state's thirst for drinking and brewing water. Desalinated water is softer and lower in total dissolved solids and chlorides, effectively making it easier on equipment. But the process is controversial because it threatens marine ecosystems while costing more and expending far more energy than other options, like wastewater reclamation and rainwater capture.
Pizza Port Carlsbad's owner, Gina Marsaglia, is quoted in a study commissioned by the non-profit Water Research Foundation as saying, "The addition of desal water into our region's distribution system has created a noticeable increase in overall water quality. It has also provided assurances that there will never be a shortage of high-quality water in this region – giving me peace of mind that we have a long and sustainable future for our business and our industry right here where we started."
---
Free eBook: Leveraging Data-Driven Fermentation Performance Management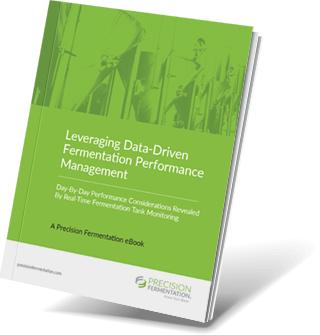 Can fermentation management be improved, as a process? This eBook explores, in detail, how fermentation performance data analysis helps elevate product and business outcomes in a modern brewery, whether brewpub, microbrewery or regional craft brewer.
You will learn:
Day-by-day performance considerations – learned through the extensive examination of real-time fermentation tank data.
Key recommendations from the Precision Fermentation science team at each major step of fermentation – "Day zero" (i.e. before you pitch your yeast), the first 24 hours, and day two through the end of fermentation.
Best practices – Activity to watch out for, broken down by each key measurement – Dissolved oxygen, gravity, pH, pressure, internal/external temperature, and conductivity.
Key findings that can help you solve problems and improve your results.