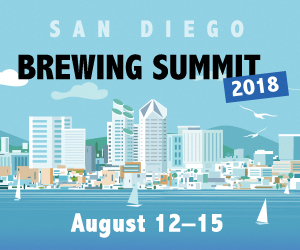 Brewing Summit 2018 is just about here! The Precision Fermentation team is ready to go, and we're looking forward to meeting MBAA and ASBC members for a fun and informative conference. Here's what you need to know:
Exhibit hall hours: Monday 8/13, 11am-6:30pm, and Tuesday 8/14, 9am-1:45pm
Precision Fermentation's booth is #719
We will be demonstrating the BrewMonitor System's real-time, comprehensive fermentation monitoring capabilities
Booth visitors will be entered into a drawing to win an iPad!
See you there!