Master Brewers Podcast: "Cold IPA," Featuring Fermentation Data from BrewMonitor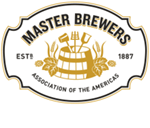 Master Brewers Podcast Episode 225 is now available, titled "Cold IPA." In this episode, Kevin Davey from Wayfinder Beer, John Harris from Ecliptic Brewing, and Andy Morrison from Precision Fermentation discuss this new beer style. Following up on the July 2021 Master Brewers Webinar, Cold IPA, Defined: A Deep Dive with the Creators​, host John Bryce interviews this new style's creators to see "what it means, where it came from, and how it's made." And, The BrewMonitor System was used to track the Ecliptic/Wayfinder collaboration beer's fermentation, offering a unique opportunity to discuss the process in detail.
Background: For the past few years, the team at Wayfinder Beer has been producing Relapse, a "wester than west coast" beer they call a Cold IPA. Recently, the idea of Cold IPA was catapulted into mainstream conversation in the beer community when Wayfinder and Ecliptic Brewing came together to create a unique Cold IPA collaboration beer. As message boards and social media exploded with debate about whether or not this new take on an IPA was simply an IPL in disguise or something more, brewers in the real world began creating their own takes on the concept.
Andy Morrison, Precision Fermentation: "When I realized that John had plugged in one of our monitors for the collaboration I reached out to talk to him about it to learn more about the style. I think the knockout temp running into the tank was at about 52 degrees and then we watched it rise over like the next four days before it finally hit the sort of jacket temps at about 65, and were watching it bounce between like 66 and 65 degrees as jackets kicked on and off. Obviously that was a different method than we had seen before with IPAs. Looking at just the slowness of the oxygen uptake – a lot of the time, for a standard ale we see the oxygen deplete within the first, four to six hours but with this it took outside of 36 hours for that oxygen to to finally clear out. And then it was about 24 hours, maybe just inside of that – maybe 18 hours – before we saw fermentation activity actually start and we saw gas being produced. It was obviously a slower moving yeast. So, instead of the normal hallmarks of something that you would call an IPA, we were seeing some very different stuff."
It's a very informative, in-depth look at a new beer style and how it came to exist. We're proud to be a small part of it. Listen for free on iTunes, Spotify, Google Play, or Stitcher.