Precision Fermentation Presents a Master Brewers Webinar: "Cold IPA, Defined."
Save the date! We're very excited to announce that Precision Fermentation will be presenting a special webinar on July 20, 2021, hosted by the Master Brewers Association of the Americas – ​Cold IPA, Defined: A Deep Dive with the Creators.
Day: Tuesday, July 20, 2021
Time: 1pm Central Time
Location: Virtual
Cost: Free for MBAA members / $49 for non-members
For the past few years, the team at Wayfinder Beer has been producing Relapse, a "wester than west coast" beer they call a Cold IPA. Recently, the idea of Cold IPA was catapulted into mainstream conversation in the beer community when Wayfinder and Ecliptic Brewing came together to create a unique Cold IPA collaboration beer. As message boards and social media exploded with debate about whether or not this new take on an IPA was simply an IPL in disguise or something more, brewers in the real world began creating their own takes on the concept. What was Cold IPA meant to be? How did the creators intend the beer to taste, and what methods did they use to get it there?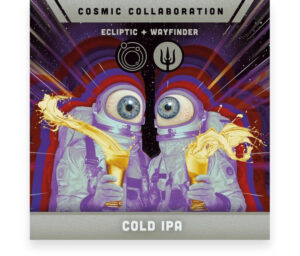 The BrewMonitor System
was used to track this fermentation, offering a unique opportunity to view and discuss the process in detail. In this webinar, Precision Fermentation's Andy Morrison will host a discussion of the fermentation-specific details of Cold IPA with John Harris, founder and brewmaster at Ecliptic, and Kevin Davey, founder and brewmaster at Wayfinder Beer.​​ You will learn:
What differentiates the flavor and aroma profile of Cold IPA from other styles?
Unique methods and processes that were employed in Cold IPA creation, and how these differ from other IPA, lager, or hybrid styles.
Novel ways that older techniques, such as kräusening, were used.
Additional considerations about yeast strains, O2 dosing, and temperatures kept during fermentation.
Presenters:
John Harris, Ecliptic Brewing
Kevin Davey, Wayfinder Beer
Andy Morrison, Precision Fermentation (Moderator)