Illinois Craft Brewers Convention: See You There!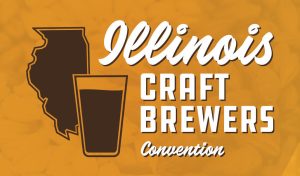 Precision Fermentation will be an exhibitor at the The Illinois Craft Brewers Convention in Chicago, July 15-16th. Our team will be demonstrating the BrewMonitor System at booth #50 during the trade show on Monday July 15th, from 12 to 5:00 pm.
The Illinois Craft Brewers Convention will feature technical workshops, educational sessions, panel discussions, trade show floor, and networking. Current seminar topics include chemical cleaning, wastewater treatment, advertising and the first amendment, music licensing, data benchmarking and analysis, OSHA, lager production, taproom service, and more.
Please contact us if you'd like to schedule a meeting. It's our first time at the ICBC and we're looking forward to meeting Illinois brewers!
ICBC information and tickets »